First, I want to thank you for subscribing to my blog!
I'm happy to have you here!
My name is Paul Knulst, I am working as a Senior Software Engineer and I  want to welcome you to my private blog!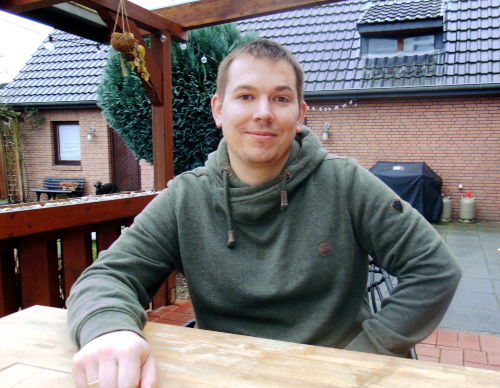 I love to share information with everyone. In 2021 I started to blog on Medium while researching new technologies and working on interesting IT projects.
My blogging journey began in 2021 because I want to research new DevOps-related technologies (Docker, Docker Swarm, Traefik, Lets'Encrypt SSL, Kubernetes, AWS, GCP, etc) and want to share them with my colleagues and friends. Also, I wrote articles about Productivity, Quality, Programming, and Software Engineering.
Within May 2022 I reactivated my personal blog and transferred most of the articles from Medium.
Want to connect with me?
If you have any questions or just want to say hello, contact me on this Google form.
If you want to support me (... and support the development of current and future tutorials) you can see my support page where I show several opportunities to do it. Furthermore, there is a discord link, a request for a tutorial form, and a contribute an article form.
What do you think? Want to support the author?
A Personal Note
Do you know how many hours I spend working on this blog per week? To write articles, improve my infrastructure, and maintain? 🤔
Fortunately, I don't count and I do it for personal pleasure, otherwise, I would probably be very discouraged! 😅
I derive my satisfaction from this hobby by consulting the frequentation of this blog and the e-mails that I receive on occasion. According to my statistics, I now get nearly 3,000 unique visitors per month! That's quite an achievement for me 😎
If you want to encourage me to continue, you could think of becoming a paid subscriber for my blog today! 😉
Just press here and choose what you want
Every $ will be spent for this blog by extending my server cluster to host more services to write about. If possible I also try to provide free services to every subscriber at any point in the future.
Keep in mind that paying for my content does NOT give you extra content. You are just supporting me!
But, all Sponsors get:
.. and I get money monthly to buy more services, servers, and maybe cryptocurrency! 💰